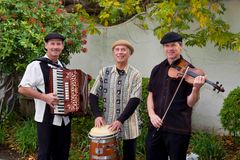 Monterey International is a group that specializes in songs from around the world that are known throughout the world. Whether you are interested in Italian, French, Latin, Viennese, German and Gypsy tunes or just want American jazz standards, this group can play them all. Perfect for 'theme' parties, corporate events, cocktail parties and dinners, their blend of ballads, tangos, rhumbas, waltzes and show tunes will delight the audience.

A reason for this group's popularity is its ability to add musicians and singers as needed for your event and to play acoustically or amplified.  This makes it ideal for intimate settings or large rooms as the musicians can move next to tables and take requests.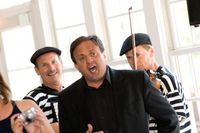 Monterey Intertnational has three CDs:  "Italian Favorites Monterey Style," "South of the Border," and "Time to Say Hello" featuring Sicilian tenor Erasmo "Orazio" Aiello.  Their new DVD features Orazio performing at Monterey's Festa Italia 2012 with Monterey International and the Monterey String Quartet.  
Let us know how we can make your event a success!
Monterey International, Marotta Band and Bocce To Go contact:
Mike Marotta Jr.
(831) 373-1882
Monterey Strings contact:
Kelly Productions
(831) 375-7270
email Kelly Productions
Facebook: